Blockbid Announces Live Trading in preparation for Live Launch
Aug 13 2018
"Blockbid will move off Testnet and onto the live trading phase of beta testing on the 28th of September in preparation for live launch and includes free trading, unlimited deposits and withdrawals, top cryptocurrencies and fiat pairs."
Live Trading Beta — 28th September:
As of the 28th September, cryptocurrency exchange Blockbid is set to offer live crypto trading as they gear up to the full launch later this year. Those that partake will be able to take advantage of free trading (ex. standard blockchain fees), as well as unlimited deposits and withdrawals.
Blockbid will be the crypto exchange with the most crypto tokens available to trade, as well as the largest variety of fiat pairs. After completing this final phase of beta testing, further fiat currencies and over 400 cryptos will be added to the platform at the point of full launch.
Coins available during Live Trading Beta:
Cryptos: Bitcoin (BTC), Ethereum (ETH), Litecoin (LTC), Ripple (XRP), Bitcoin Cash (BCH), and Blockbid Token (BID)
Fiats: USD, AUD, EURO, JPY
Features:
Free trading (no trading fees) during this phase of beta, excluding standard Blockchain fees
Unlimited deposits and withdrawals — via EFT (electronic fund transfer)
5 major cryptos plus Blockbid token (BID)
4 Fiat on-ramps and off-ramps
Users of Blockbid are able to trade with complete confidence, via a secure and simple means of depositing and withdrawing funds. Traders can deposit and withdraw funds via a straight-forward EFT (electronic fund transfer), using uniquely generated serial numbers and identification information provided by the user during the KYC process.
Please note that whilst Blockbid doesn't charge a fee for fiat deposits or withdrawals, funds transferred to Blockbid's Australian bank account from overseas may incur an international transfer fee from the user's bank of origin. Additionally, Blockbid will not charge any trading fees during this phase of beta, but standard Blockchain fees will still apply.
More trading features will be added in the lead up to the official Full Launch in late 2018.
Security & Insurance:
Blockbid recently announced a partnership with LexisNexis Risk Solutions — which is designed to ensure every possible step is being taken to make Blockbid as secure as possible for both the users and the platform itself. Prior to that, Blockbid became only the third recipients of an AUSTRAC licence, meaning they have legal permission to operate as a cryptocurrency exchange according to Australian law.
More details regarding Blockbid's multifaceted, multilayered insurance policy will be released as they move closer to full live launch.
Purpose of Live Trading Beta:
Ben Sapper, CEO at Blockbid, says:
"The next (and final) phase of beta testing is designed to stress test and fine tune the Blockbid exchange. We greatly appreciate our community's patience during this testing process and invite them to participate and share their feedback.
As we will be putting the platform through its paces and pushing it to it's limits, we are doing our best to keep any downtime to a minimum. However, we believe that in order to truly understand Blockbid's capabilities, we have to explore its full capacity, and therefore might experience some teething issues (we're only human, right?). As such, we are offering free trading as a way to say thank you to our users for baring with us during this testing process and helping us make Blockbid the greatest exchange we could ever imagine."
Furthermore, whilst we planned to release the next beta version at the end of August, we've made the strategic decision to wait until the 28th of September in order to be confident that we can deliver a safe platform for our traders.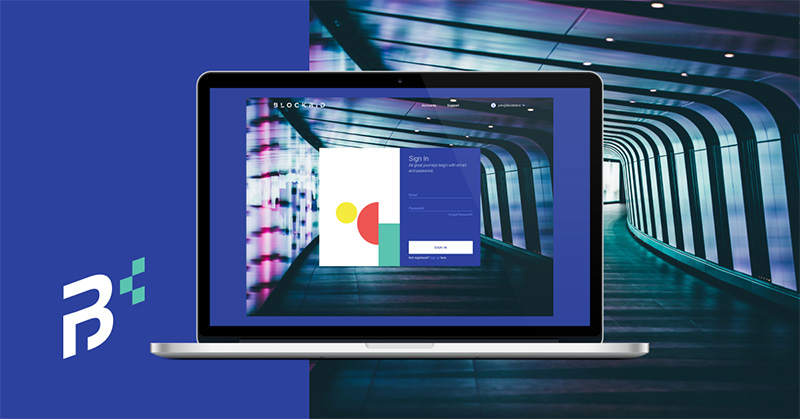 Official Full Launch Scheduled for Late 2018:
David Sapper, COO at Blockbid, says:
"This is a really exciting time at Blockbid and this next stage is highly important as the official launch moves ever closer. We're pleased to be able to offer free trading at this point to ensure that our customers are given every opportunity to try out the platform ahead of live launch, whilst all the time providing us with valuable feedback. Blockbid will launch fully later on in the year and we can't wait to get going."
Following the live trading phase of the beta launch, the Blockbid team will make any necessary adjustments and will announce the full version launch, once they complete stress testing the platform and are confident it is operating optimally.
Crypto traders looking to be involved in the next phase of the Blockbid beta launch and take advantage of some no-fee trading can register at blockbid.io/beta/.
Crypto industry insiders are keeping a close watch on the Blockbid Crypto Exchange as it becomes a front-runner to take its place as the next major exchange.